You know you're bored out of your mind when you actually watch -- in its entirety --

Johnson Family Vacation

. Well, folks, I did that last night. I know. I know. I have like 200 channels, so why would I want to watch

this

movie? I dunno. But since I wasted 95 minutes of my life watching it, so you can waste a minute or so reading about it. I will say upfront that I am not exactly a connoisseur of "family" movies. I don't have kids, so I'm not inundated with requests to watch these types of movies. That being said, I've watched

Good Burger

at least a dozen times -- I can appreciate a good, funny, family picture.

Johnson Family Vacation

does not compare. I like the star,

Cedric the Entertainer

, and

Steve Harvey

who plays his brother in the movie, but they cannot carry such a badly written movie. To sum up the story, it is

National Lampoon's Vacation

with black people. There is one funny scene (which also closely resembles one in

Vacation

) where Cedric winds up naked in a hot tub with a bunch of fat women. While exiting the hot tub, he says to the ladies,

"I have to go see a man about a horse,"

then gets up and walks out of the tub butt naked.I don't know, for some reason I found that really funny. The only other highlight is

Shannon Elizabeth

who looks pretty hot as the psychotic, drug doing, hitchhiker they pick up along the way. Man, that movie sucked...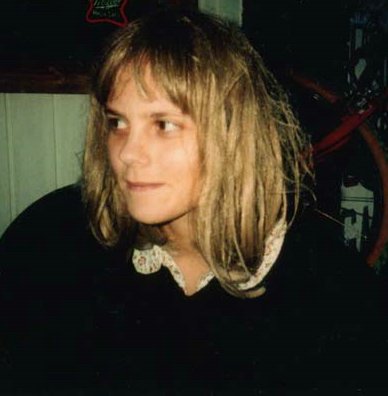 Scout Niblett

at O'Leavers Tonight!

If you live in Omaha, this is the show to see tonight. She's from Nottingham, England, and is getting a lot of favorable comparisons to

PJ Harvey

from critics. I have been playing a song of hers on my show for the last couple of weeks, and am pretty excited to see this show.



YOU SAY IT'S YOUR BIRTHDAY?



Today's birthdays begin with one of the greatest baseball players in the game today --

Alex "A-Rod" Rodriguez

of the New York Yankees. He turns 30 today, and has already made 100s of millions of dollars in baseball. What a crazy world! Shit, he made $25 mil last year alone.
Also celebrating a birthday today is TV producer

Norman Lear

. Lear created the show

'All in the Family'

among many others. Lear is 83 today.
WP: Prosecutor in CIA Leak Case Casts a Wide Net -- The story keeps unraveling bit by bit. It is no longer a question of

whether

any laws were broken, but

which

laws were broken -- and which member of the Bush Administration broke them. It has now been revealed that the Director, Asst. Director, and a spokesman from CIA have all been questioned regarding the leak, and how the 16 words about Niger made it into the State of the Union in the first place.

Mark my words: this case is the undoing of the Bush Administration.

It will ultimately prove that the Bush Administration knowingly used false information to make a case for war to the American people, and engaged in sleazy (probably illegal) tactics to smear anyone who sought to correct the record and tell the truth. This will be Bush's legacy. Keep watching the slow drip, drip, drip of damaging information for Bush, Rove, et al and let's see when the final shoe will drop and someone in the GOP will grow a pair and launch a Congressional investigation!

AP: Iraq Wants Quick Pullout of U.S. Troops.

"The great desire of the Iraqi people is to see the coalition forces on their way out."

-

Iraqi Prime Minister Ibrahim al-Jaffari

. Sounds pretty definitive, right? I am still convinced that the insurgency is based largely on our presence in Iraq, and that it would dissipate if we left. Furthermore, the foreign fighters or members of Al-Queda don't really give a shit about Iraq, they just enjoy the many opportunities they get to kill American soldiers. They will leave once we do. I know the right thinks that making Iraq the "central front in the war on terror" will mean that terrorists will be so busy in Iraq, that they won't be hitting the US and its Western allies. But, the recent bombings in London disprove this theory. The longer we stay, the more young jihadists are getting trained in the ways of combat courtesy of Bush, and those not in Iraq seem free to do whatever the hell they want to do...like blow up subways and buses!

Raw Story: Karen Hughes refused to answer questions about about Plame outing in confirmation. At the hearing, Hughes read a pre-prepared three-sentence statement about the

"ongoing criminal investigation..." yadda yadda yadda

. Same bullshit response that Scott McClellan uses about 100 times a day. So, John Kerry (yes, he did run for President once) sent her a written list of specific questions that tried to determine whether or not Hughes knew that Valerie Plame was a covert agent, and if she ever spoke to Karl Rove about this. She sent the questions back to Kerry with the same three sentences attached to the end. Another example of the Bush Administration giving the finger to the Senate, the CIA, and the American people.

The Rest of the Dark Stuff
Apparently, Charlize Theron felt her costume in her new movie was too revealing and she had them re-design it to show a little less Charlize. Too bad. Not sure why she is complaining, didn't she look at the Aeon Flux cartoon before she accepted the role?...Legendary Memphis band

Big Star

will be releasing its first album of new material since 1978! Main man Alex Chilton is reprising his role as primary songwriter and blue-eyed soul singer; drummer Jody Stephens (the only other original member) and

The Posies

' Ken Stringfellow and Jon Auer fill out the line up. This version of the band recorded 1993s 'Columbia:Live at Missouri University 4/25/93' album which captured Big Star's first live appearance since 1974. The new album,

In Space

, will be released by Rykodisc on September 26...Speaking of

The Posies

, they are re-formed and have a new CD out called

Every Kind of Light

. A song from the new album is today's song of the day (scroll down)...Jessica Simpson is upset that ABC is not airing much of the footage of her and Nic Lachey (Mr. Jessica Simpson) from their trip to Iraq. The pair went there to visit the troops for a variety special and were surprised at how bad the conditions were in Iraq. All of the "controversial" footage (as controversial as you can be in dealing with Jessica Simpson) was mysteriously lost...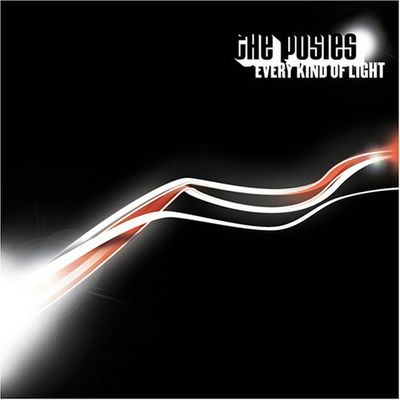 Song of the day:
"Second Time Around" by The Posies
This song comes from the new

Posies

album,

Every Kind of Light

. It's the second album the band has done since re-forming. If you know The Posies already then you know what to expect. For those that haven't heard them, they are an excellent 70s-influenced power-pop band from Seattle. Their only real "hit" came in 1993 with "Dream All Day." The band's two singer/songwriters also play in

Big Star

, and one of them is in the touring version of

R.E.M.

The new album is decent, but not their best. Still, it is worth picking up for fans of this style of rock. Buy It Here.
On today's 'Factor' we have web model Mandy Michaels. Yet another young hottie who loves getting naked on the internet. They should have this thing decades ago! To see an entire gallery of Mandy, click here.