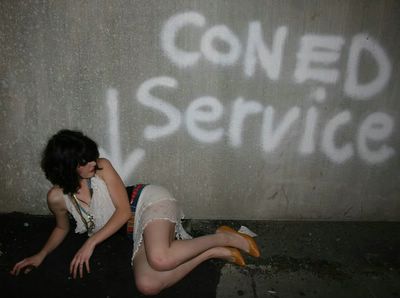 Hey there. Haven't been posting too much lately which is weird since I have so much more free time (isn't irony great?). I think I am going to experiment with some different types of postings on the blog. I am going to try doing just one posting per day for a while. It will be a mammoth one, so don't feel like you're getting cheated! I don't exactly have "breaking news" on the site, so if you read the article earlier or later...What's the difference? I'm going to try this out for a bit and see how it works out.


You say it's your birthday?
I have been very lax on my celebrity/pornstar birthdays. So, let's do a quick catch up for the last few days.
Let's begin with last Saturday,

the 23rd

, and this woman,

Monica Lewinsky

. While

Jenna Jameson

may dispute this, Lewinsky is easily the world's most famous cocksucker. Monica is 32 now, and is apparently still having trouble living down her infamy from the Clinton mess in the 90s. Poor girl.
The 23rd was also guitarist

Slash

's 40th birthday. I love Slash. If you can't appreciate

Guns N Roses

'

Appetite For Destruction

for the brilliant album that it is, then you just don't like rock. The band should have ended after that one album and they'd be like the Sex Pistols. One awesome album, a great legend, and the big "what if" factor to their legacy. But, we all know they didn't end there. I'm not much into Velvet Revolver either.
Then comes radio curmudgeon

Don Imus

, who turned 65 last Saturday. Since I didn't grow up in New York, I didn't grow up with Imus. Mostly knew about him from how much Howard Stern hated him. His show is decent, and now that he is on MSNBC, I get to see him all the time. Still, I don't watch as much as when he had Contessa Brewer as his newsgirl.
On to Sunday,

the 24th

. First up is the most talked about new girl in the porn world,

Teagan Presley

. Teagan turned 20, which marked her second anniversary in the adult biz. The girl has quite a future!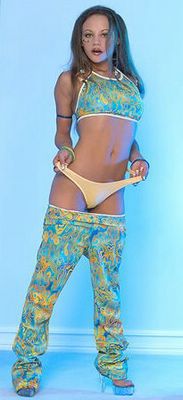 Former porn "it girl"

Gauge

celebrated her 24th birthday as well. Gauge may look young, but she is actually a 5 year veteran of the "biz." No idea how long she can keep up with the younger talent...
I don't know how

Lynda Carter

keeps up these days, but my memories of her will always have her looking amazing. Shit, she was probably the first female I ever

noticed

(if you know what I mean) when I was but a young boy. Hard to believe she is now 54. Where has the time gone?
Sharing Wonder Woman's birthday is another actor who will probably always be known more by his character's name than his own --

Michael Richards

aka "Kramer". Richards is now 56.

Jennifer Lopez

also had a birthday, but she sucks, so I didn't want to give her any extra attention. Now that it has been revealed that her record label bribed radio stations to play her songs, I hope anyone that thought her music was decent will wise up and see how much you have been manipulated. She was never a good singer. She has a nice ass. That's all she's got.

The 25th

bring us to another major porn girl celebrating her birthday (there were so many born around the same time, wonder if that means something).
This time it's

Tera Patrick

. At 29, Tera is practically a senior citizen in adult film. Well, she still looks great, so more power to her!
Former

Friends

and current

Joey

star

Matt LeBlanc

is now 38. I'm not too cool to admit that I watched

Friends

when it was on, and I actually like

Joey

. I won't go so far as saying LeBlanc is a good actor, but I like him as "Joey Tribbiani", and probably will continue to watch him in that role for as long he plays it.
First up for today,

the 26th

, is

Sandra Bullock

. Not sure what it is about her, but I just like Sandra Bullock. She reminds me of a girl I used to go out with, so that's probably the main reason. It sure wasn't

Speed 2

. Sandra turns 41 today.
Kevin Spacey

doesn't remind me of anyone, but apparently I remind some people of him. I actually got mistaken for him once in an airport, but I think that person needed new glasses! Spacey is great in every movie he is in, but man,

The Usual Suspects

was great. Mr. Spacey is 46 today.
Rock legend

Mick Jagger

is the last birthday for today. You simply cannot be a rock n roll fan if you don't like the

Rolling Stones

. Though they should have retired after 1981s

Tattoo You

album, you can't blame the band for continuing. People keep throwing obscene amounts of money at them to go on the road again. What is an aging rock star supposed to do? Mick turns 62 today.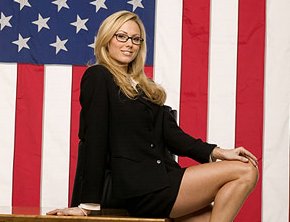 The Wide World of Politics
I gotta say I love this story about the woman who got tons of free stuff by pretending to be Jessica Simpson's assistant. I think it's brilliant. This woman, Courtney Handel, was able to scam companies into giving her free stuff just by saying she was Jessica's assistant. If she hadn't had the stuff sent to her own house, she might have gotten away with it. Did you hear that I am Tom Cruise's new assistant? He really likes Polk speakers, so if you'd be so kind as to send me..er, him, a free pair.....A new video from

Supergrass

is online here. The song, "St. Petersburg," is from the band's forthcoming

Road To Ruen

album. I'll tell ya, these guys should have been the British pop band to make it here, not Oasis. These guys put them to shame...Reuters has a great interview with

Bob Mould

. He is essentially plugging his new album,

Body of Song

, and discussing his upcoming tour, but what I found interesting is that he started his blog as a way to get through writers block. It worked for him, and his songs started flowing again after blogging for a few months....A live DVD of The Police is finally being released! Universal Video is releasing

The Police - Synchronicity Concert

on September 5. The show was filmed in 1984 on the band's final tour at the band's actual last show. There is also bonus footage shot in 1983 that features multiple angles. Sounds pretty fucking cool. The Police were just "one of those bands." They were just so excellent...




I haven't spent a lot of time writing about it, but

The 4400

is rapidly becoming one of my favorite shows on TV. Last Sunday's episode,

'Carrier,'

had a great guest appearance by

Sherilyn Fenn

. Fenn played a "returnee" who grew spores on her hands that released a deadly toxin when she was nervous or stressed.
It killed anyone near her. Quite a departure from when I first noticed Fenn back in the 1980s when she played "Audrey Horn"
on

'Twin Peaks.'

She was certainly no sex symbol in this show! While it wasn't really explained why she was "altered" in this manner when she was abducted, she (Fenn) told Agent Baldwin that she thinks she was supposed to "purify humanity." Maybe she could start in the red states (kidding). The rest of the show is moving along brilliantly. With Jordan Collier dead (supposedly), a new associate of his comes to the

4400 Center

to help run things. Clearly the new guy, Ross, has his own agenda. As does April, who convinces Maia to use her clairvoyance to help her gamble. Maia asks her aunt if she really likes her or just likes her because she can tell her things (like who will win the big game), and then decides to test out the answer. If you haven't seen this show, start watching it immediately! USA Network frequently runs marathons on the weekends so the uninitiated can see the old episodes and get caught up.


Today's Song of the day

: "Bells" by

Electrelane

. I got this CD as a promo for my radio show and was completely blown away. The band bears a strong resemblance to early

Stereolab

(fuzzed out music underneath very pretty vocals), which makes sense because they are on Stereolab's old label, Too Pure. The song comes from the band's newest CD

Axes

which can be purchased here.
Today on 'The Factor' we have Playboy cyber girl

Amy Sue Cooper

. To see more of her click here for an entire gallery.