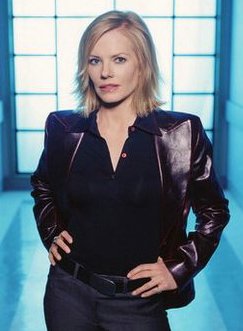 I didn't end up seeing Weird War last night. I figured that since I was never too into the

Make Up

, I probably wouldn't be too into them either. The show's promoters (1% Productions) were split: one said it was the "show of the year", the other said it was just "all right." Typical. I ended up watching a few older episodes of

CSI

that I had TiVo'd. One of them focused on Catherine's early days when she was a stripper. I knew there was a reason she was my favorite character. In a way, I'm glad that I never watched this show when it was new. Now, every re-run is a new episode to me!

Besides that, my night was pretty uneventful.


YOU SAY IT'S YOUR BIRTHDAY?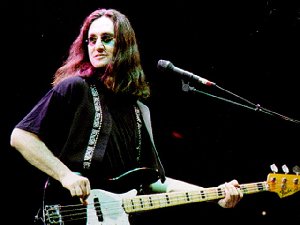 Today's only birthday belongs to Rush's

Geddy Lee

.The classic rocker turns 52 today. I guess Rush is still a band. I haven't even wanted to hear a new Rush song since the band's

Signals

album, and that came out in 1982! Still, in my teenage stoner years, Rush was pretty fucking essential.
AP:

Court Reinstates Hatfill Suit Vs.

Times

. Steven Hatfill was one of the "persons of interest" in the 2001 Anthrax investigations. He was the former Army scientist who was named by

NY Times

columnist Nicholas Kristoff as a possible suspect. He was essentially cleared of being the anthrax guy, and he filed a libel suit against

NYT

. The suit had been dismissed by a lower court, but was reinstated by the 4th Circuit of Appeals. The

NYT

may have to pay some big bucks for this. Remember the guy that the media claimed was the Olympic Bomber back in 96? His life was ruined, even though he was cleared completely. He got millions from the Atlanta newspaper that started the rumors.


NYT:

Senate's Leader Veers From Bush Over Stem Cells. Another flip-flop for the Senate Majority Leader!

Bill Frist

(R-TN) must have done some polling that showed his reactionary, 19th century way of viewing the world through the prism of his bible is not going to work for a general election campaign. I have been saying to anyone that will listen that the embryonic stem cell issue could be a huge issue for Democrats. Only the farthest of far-right lunatics are against this form of scientific research -- but that's who's in charge of the GOP these days. It is an interesting move for Frist who is such a ridiculous panderer in almost everything he does.

Despite my policy of never endorsing any elements of the right-wing media, I have to admit that I am something of a "closet" fan of

The Situation with Tucker Carlson

on MSNBC. Tucker is more of a Libertarian than an actual Republican, and he seems to have quite a good sense of humor. He is definitely the least offensive conservative in the media today. Huffington Post has posted this funny video of Tucker trying to shoot a promo spot for the show. You get to see him swearing a couple of times, and speaking to someone about "not indulging" over the weekend. What was he not indulging in?

Click on the picture to see the video

. In other Tucker-related news, MSNBC plans to move the show two hours later to 11 pm EST. This will put the show head-to-head against

The Daily Show with Jon Stewart

. Tucker has some "history" with Jon Stewart (remember when Stewart called him a dick on live TV?), but called it a "bold move" by the network. With TiVo and DVRs, I suppose someone could catch both. But,

Daily Show

will crush Tucker Carlson in the ratings...

A great Doonesbury:

THE REST OF THE DARK STUFF
Is there really such a thing as "essential" Michael Jackson? Apparently not any longer. MJ's new collection,

The Essential Michael Jackson

, sold a measly 8,000 copies in its first week of release. I think he did worse than the new Limp Bizkit!...Bob Mould has announced more dates for his international tour in support of

Body of Song

. Only 17 dates in the US, but more could be announced. So far, nothing anywhere near Omaha. C'mon Bob!...A trailer has been posted for the new bio pic about the late, great Johnny Cash, 'Walk the Line.' The movie is set to be released in November and stars

Joaquin Phoenix

as Cash, and

Reese Witherspoon

as his wife, June. I don't have much of an opinion on Phoenix, and I am also pretty neutral on Reese Witherspoon. I am attempting to remain cautiously optimistic about this film's possibilities...According to I Ate Your Microphone,

Local H

will be releasing a new live album,

Local H Comes Alive

, on September 13. The album will also feature a studio version of the band's classic cover of Britney Spears' "Toxic." Cleopatra Records is supposed to be releasing it, but there is no information on its website...
SHOWS!SHOWS!SHOWS!
TONIGHT:
Maria Taylor
/
Statistics
at Sokol Underground
Maria Taylor

is playing in Omaha tonight on her first solo tour (she is a member of

Azure Ray

). The tour is a co-headlining one with

Statistics

. Opening the show is a guy named

Taylor Hollingsworth

. I don't know much about him except he's from Alabama and gets compared to the classic 80s bands from Minneapolis. My mood will ultimately determine if I make it to this show.



THIS WEEKEND:

Pretty quiet. No shows worth mentioning. The next few weeks are packed though.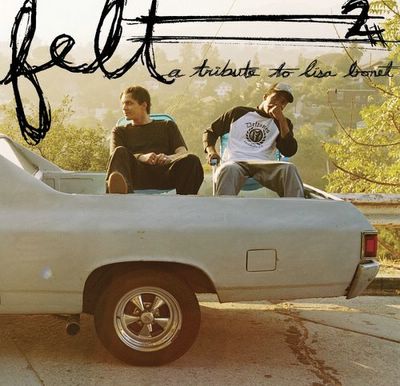 SONG OF THE DAY:
"Early Mornin' Tony" by Felt
Felt

is a side project for hip-hop artists

Slug

(Atmosphere) and Murs. Both rappers are on incredible rap indie labels. Slug is part owner of the Rhymesayers label, and Murs is on Def Jux. This album is their second as

Felt

. This does not seem at all like a side project, it's better than most new hip hop by leaps and bounds.The new album,

Felt 2: A Tribute to Lisa Bonet

, is available here.
Sorry the track is edited. I got the CD for my radio show, so it's a radio-friendly version. I don't think you'll have too much trouble figuring out what they are really saying.
Today on 'The Factor" we have

Kelly

from a site called 'Rookie Babes.' I guess I can infer that she is new to the world of internet modeling. To me, redheads are pretty hit or miss. This one's a hit. Click here for the rest of her pics (NSFW).