So the girls have been legal for a year now -- can you believe it? But it's been a tough year for Mary Kate and Ashley Olsen, what with the anorexia and the drugs. Still, I wish them a happy 19th! Also celebrating a birthday is Weezer mastermind Rivers Cuomo.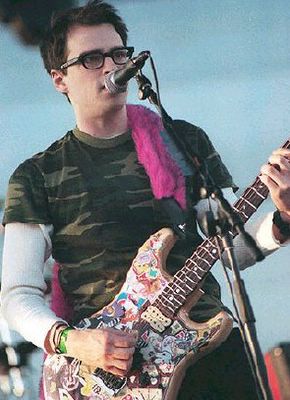 Rivers turns 35 today, and his band's newest album, Make Believe,
is currently #17 on the Billboard Top 200 charts. Happy birthday, buddy.